SUBSCRIBE TO THE SOCIAL MEDIA MARKETING BLOG
Keep up with the strategies & tactics helping social media marketers to succeed in this post-pandemic marketplace
In today's post-pandemic marketplace, you need innovative social media marketing programs to attract, engage and convert your followers, leads, & prospects into customers.  You also need great follow-up programs to build customer satisfaction, encourage reviews, & develop up-sell and cross-sell opportunities.  We will show you how.
Today, social media marketing is moving at the speed of technology.  Innovating is ongoing and accelerating.  This means you and your staff need up-to-date training in strategic and tactical social media marketing.  Click to explore our ever-expanding online educational courses.  Lifetime education is now required to keep up in this post-pandemic digital marketplace!
We are constantly looking for the most reliable and accurate resources to help keep you updated on the changing world of social media marketing.  Take a look at our Trending Topics articles and white papers, our marketing channel Benchmarks publications, and our Books & eBooks areas.  Free resources you can use immediately!
Become a Part of our Online Communities
We are advocates of lifetime learning and learning from the experience and expertise of others.  We have a number of online communities.  Pick the one or ones which are must useful to you.  Join us on Randy Hlavac's Twitter Page, Northwestern NUSocialMarketing on Twitter, our LinkedIn page, or join our YouTube channel.  By helping each other, we can best grow as social media marketers.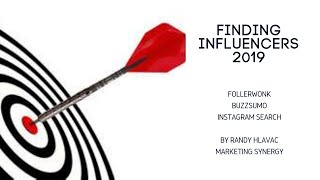 In today's rapidly changing world of digital marketing, you need key influencers for the topics your high value markets are discussing as well as infl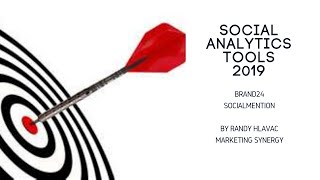 Social Analytics Tools are designed to provide you with sentiment analysis and deep insights into the who, what, when, where and how of your high valu