SUBSCRIBE TO THE DIGITAL INSIGHTS BLOG
Subscribe today for Randy Hlavac's blog to receive cutting-edge advice, insights and opinions from the world of digital marketing.
You need a digital marketing strategy which combines your traditional, website, social and mobile programs into a single, holistic and integrated marketing strategy.  Randy will design a strategy to engage your high value markets
Training
Want to execute your digital marketing programs in-house, build your professional persona or position your brand? Randy Hlavac has custom-tailored training program tailored to your companies exact business needs.
Books
Randy Hlavac is an author on digital marketing and also recommends the best books, articles, vlogs, & podcasts to keep you connected to the trends impacting your business today and tomorrow.  View new books & new curated content.
We are Developing a Free Forum Community!  Until then…
We are creating a new digital marketing forum which we will launch in early 2019.  Until then, please join over 25,000 digital marketers, entrepreneurs and digital analytics experts on Twitter or LinkedIn.  Both feature some of the best thought leaders in a wide range of business and marketing topics.   If you want to see some of my digital marketing videos, go to my YouTube channel.  Great free content on digital strategies, social analytics and testing.  Finally, keep current on trends in digital marketing, analytics, privacy and other issues by signing up for my bi-weekly digital marketing blog.
I will make an announcement here and through my other social assets when the online forum and chat sessions will start.  "See" you there
The Latest Videos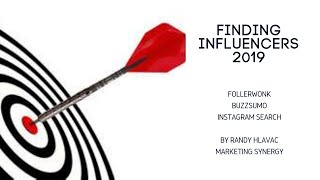 In today's rapidly changing world of digital marketing, you need key influencers for the topics your high value markets are discussing as well as infl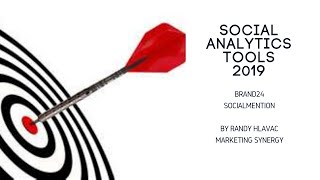 Social Analytics Tools are designed to provide you with sentiment analysis and deep insights into the who, what, when, where and how of your high valu